Wednesdays at 7:00 at the church building
Every Wednesday night we get together to hang out and enjoy a time of connecting with our youth. We will hang out as everyone arrives and around 7:15 we will begin our service. During our service we will have worship and a time in the word as we look to further better ourselves in the ministry that God has given us. We believe that it is important for our students to realize how crucial it is for them understand and know that God loves them and that God desires for them to live a life that is Christ exalting. After our service we will have a time for games and sometimes refreshments as an added bonus. Please have your students join us so we can get to know each other and disciple one another in the life God has given us.
Each month we will have events for our youth. Some months we will have larger over night events and sometimes it we be a simple hangout night at the church. To stay informed on the happening going on with FUEL Student Ministries please visit this website or visit the Connection Station in the lobby at the church campus.
I know it can be overwhelming for new students and visitors to come in and be a part of a group of kids but I want to ensure you that they will have a blast and will be very comfortable and at home with this group. God is doing amazing things through our students and I am encouraged and excited to see what God continues to do in FUEL Student Ministries.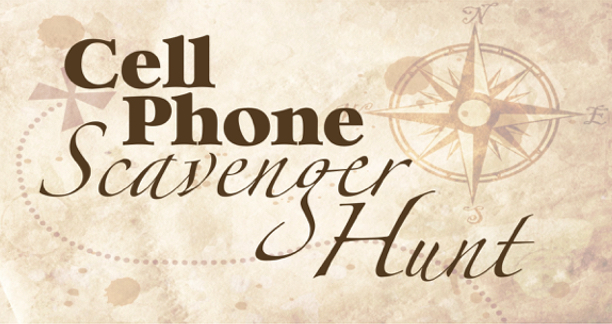 Cell Phone Scavenger Hunt
Saturday September 29
6pm – 10pm
$5 per student
This is an exciting night for our youth group. We get to get crazy all over town while searching for hidden items all over the place. We will split into groups with a chaperone/driver for each group and leave the church at the same time in a rush to see who can complete the tasks given to them first. There will be singing, screaming, jumping, running and acting all sorts of crazy as the tasks are completed. After we get back to the church we will crown the winners with a prize. We will have food, drinks and snacks at the church as well as games while we hang out. Don't miss out on this extremely fun event. This is a great opportunity to invite your friends and introduce them to the youth group atmosphere.

FRI JAN 18 – SAT JAN 21 GATLINBURG TENNESSEE
$170 EARLY REGISTRATION
(BEFORE OCT 31)
$190 AFTER OCT 31
Crossroads Winter Conference is designed to enrich the spiritual lives of anyone who desires to grow stronger in their relationship with the Lord. Come ready to learn from renowned Bible teachers and worship alongside top recording artists. We'll dive into deep-rooted, Gospel-centered experiences to awaken a child-like wonder that transforms thinking, encourages next steps, and fosters relationships that lead to rich faith and community. This is the perfect winter retreat for middle and high school students.
We will leave the the church campus at 11:00am Friday January 18 and will return around 5pm Monday January 21. This is a very limited trip so the first people to turn in the complete balance of the trip will have there spots locked in. If you pay for your trip on or before October 31 you get a $20 early registration discount. Again, do not wait because SPACES ARE LIMITED!!! Contact Dale or visit www.crossroadswinterconference.com for more information.

Fuel Student Ministries is a ministry dedicated to sharing Jesus Christ with our teenagers at RFCC. Teenagers these days are introduced to "life" much earlier than ever before and with each phase of life the devil is always looking for a way to persuade teens into following the world. Our prayer and our focus is helping students fall completely in love with Jesus so that when the time comes the foundation is set for them to stand strong and be bold in the way they live for Christ. Once a person accepts Jesus as their Savior, a spark is ignited, and at Fuel Student Ministries we want to build to that spark and "fuel" a flame that burns so bright for all the world to see.