Online Campus
Resources to CONNECT our church.
I decided to follow Jesus

CLICK HERE
During this time of change we want to do everything we can to make sure you have ONE PLACE to find information, resources and opportunities. Thank you for interacting with our ONLINE CAMPUS.
ONLINE SCHEDULE:
Sunday: Worship Service
Saturday: Kid's Ministry
Wednesday: Youth Ministry
GUESTS PLEASE CLICK HERE TO CONNECT WITH RFCC. THANKS FOR VISITING US ONLINE!
Current Sermon/Series
Worship Service STREAMING LIVE at 10am on Sunday.
If you miss it, watch here, Youtube or Facebook.
Youth Ministry
Parents and students, below are topics for each week as we spend time away during quarantine. Each session begins with a video going over the topic for each session and then resources for you to connect with. Use the small group questions to interact and talk about the stories and how they connect to us. We miss you all and we can't wait to be together again.
Click
HERE
to get access to the weekly Zoom meetings.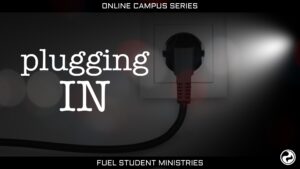 Plugging In is a three week series working through and studying how we can best be used by God for His kingdom and His glory.
Students, as you are home and looking for things to do, consider the lessons each week and the changes that you can make in your daily lifestyle according to the changes that God has made in your life. God has given everyone an amazing opportunity to be still and draw closer to His voice. God will do amazing things in and through you. You just have to seek Him out and let Him.
Parents, please take some time as you are home with your students to use the resources in the links above to encourage your students and have them spend time in the word and in conversation about each session. Above are brief videos about the session and then the link gives you a small group guide that we would have been using with our small groups. The small group guides have some great questions to get you and your student thinking about their life, their ministry and their future. Their is also a hybrid teaching guide that our leaders use that will give you some great talking points and questions that your family can use to connect to this weeks session. If you have any questions please do not hesitate to contact me, Dale at 336-926-6161 or through email at dale@rfcc.org.
We would also like to make a couple of recommendations for family devos in addition to our GOSPEL PROJECT for KIDS curriculum.

First there is an excellent family devo study by Chip Ingram entitled "The Real God". The videos are available as a free resource through our church's Right Now Media Account. You can download the family devo guide by

CLICKING HERE

. If you do not have a login for the Right Now Media Account you can use the login

groups@rfcc.org

and password "

grow2020

" to get started at https://www.rightnowmedia.org
Through this time we want to connect and serve our church family through prayer. Our goal is to have our building open on Sundays from 11am to noon for as long as possible. This is a time we would like to welcome you in to pray and have others pray with you. Please observe suggested considerations before coming in to the building. We will be posting requests and updates on previous requests on Sunday evenings on this page.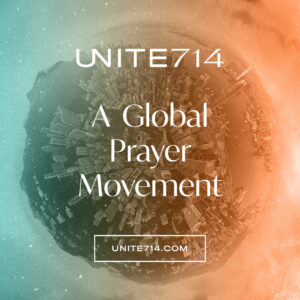 We are joining a worldwide prayer movement during this time of adjusting to the COVID-19 virus. We are joining together to ask God to heal our land and draw us close to Him. Everyday we are called to pray at 7:14am and 7:14pm. Click below to download the prayer resource for the week. CLICK HERE to find out more about this prayer movement.
Outreach & Serve Opportunities
We are currently meeting with community and school partners to see where we can serve most effectively. We will continue to post opportunities as we receive them.
BackPack Beginnings: (drop-off at RFCC Sundays from 11am to noon)
Targeting the food needs of Guilford County School children and other family needs. We will be collecting donations and taking them to BackPack Beginnings. For a full list of needed items for all types of collection they organize CLICK HERE. Here is a list of food items they will be taking to school locations.
FOOD BACKPACK PROGRAM
Individual sized proteins (Chef Boyardee microwaveable meals), fruit cups, cereal and juice boxes
FOOD PANTRY PROGRAM (please check expiration dates)
Chef Boyardee large poptop cans
Healthy Snacks
Shelf stable proteins
Soup
Breakfast Items
Canned Chicken
Pasta/Rice
Canned fruit
We are on BackPack Beginnings response list as a church for other needs which may arise, like providing evening meals on a set schedule. If you would like to explore serving at their facility and helping with deliveries to schools and distribution sites

CLICK HERE

.
Service/Video Production: (During recording times for RFCC)
If you would like to assist in recording for our services and helping with audio and video set-up please
contact Dale by text (336) 926-6181.
Community Board: (Done Remotely)
We are in need of help as we maintain our community board. This provides those in our church family with an opportunity to seek and offer assistance during this season of change. If you would like to help with this contact Derek at (336) 362-4985
Open Hours: (10:30am to 12:30pm Sundays at RFCC, Subject to change based on restrictions)
Serve by setting up and directing those who come in during our open hour on Sundays. You will direct donations, connect people to someone if they are looking for prayer or conversation, direct those giving in-person to offering station, and answering basic questions. If you would like to assist with this please contact Derek at (336) 362-4985.
Connect Board
This is our community board where you can submit a need/request and also see where you might be able to give, help or serve. As we receive request and offers we will add them to the board and post here.
(examples: help with childcare, items delivered, can't find it at the store, help with homeschooling)
(examples: childcare, grocery delivery, food assistance, hard to get services, school helps)
Community Groups and Team Meetings
We are communicating with our group leaders to see how we can equip groups to continue using online resources and online community. Additionally, we are looking to begin studies you will be able to sign up for and complete online through platforms like Google Hangouts or Zoom.
We realize COMMUNITY and the relationships formed through it are incredibly important. If you have specific goals for your group which you would like to start working on contact Pastor Derek derek@rfcc.org or Michael O'Bryant at groups@rfcc.org.
Keep your info up-to-date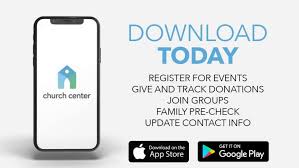 On your phone's app store download this app. When opening for the first time you can search for Reedy Fork Community Church. If you are already in the system it will confirm with a security code for safety. You will not gain access to anyone's information but your own.
1. Click on the icon at the top right to update your information.
2. Check out upcoming events and see where you can give online.
3. Still refer, during this season of COVID-19, to the community groups section above for how to connect to a group.
4. Parents, when we return to church use this app to speed up check-in even faster.
Other Resources
CLICK HERE
for our 10 Parenting Recommendations from our message on 5/3.